Our 50,000th Visitor Has Arrived!
Right in the middle of a huge rush of visitors that taxed our members on Sunday 3rd July (we had 132 visitors that day!) came a large family that included our 50,000th visitor. Lyebah Rehman was astonished to be told she was our 50,000th visitor. Her family group were quick to take advantage of her prize, a £30 voucher to be spent in the Famous Trains Gift Shop! The children's arms were piled high with goodies when they left Famous Trains that afternoon.
Famous Trains Model Railway has been opening to the public since April 2014. Abour 7,000 visitors come and see our model railways most years (less during the Covid years), and on TripAdvisor the attraction has reached 11th out of 78 'Things to do in Derby'.
The photograph shows Lyebah Rehman receiving her commemorative certificate from our President, Colin Boocock.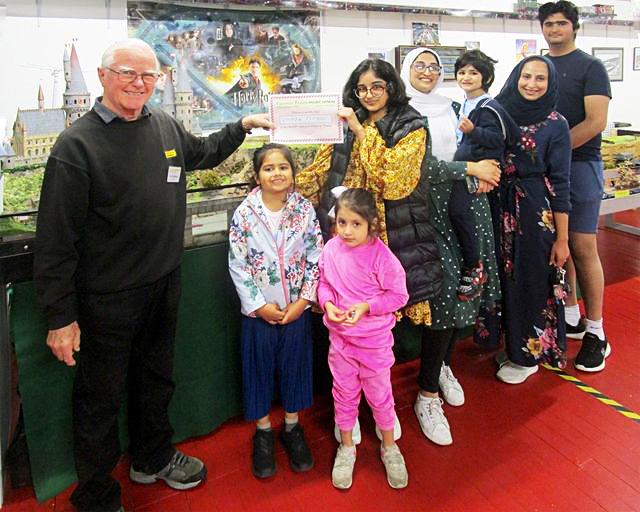 Colin Boocock, President
5 July 2022