Famous Trains Member of the Year 2019
Our president has selected for this year's Member of the Year our member John Baddiley.
Colin Boocock told members at the presentation of John's certificate that it was awarded to recognise the considerable efforts John has made to collect and collate details of the hundreds of model locomotives, carriages and wagons on the site at Famous Trains model railway. These details are now being fed into the Asset Register that is being computerised by Peter Stanton.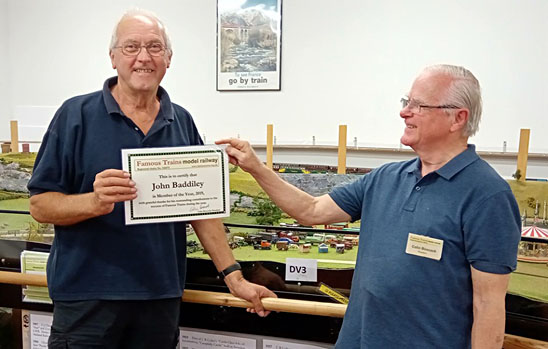 Colin Boocock, President
22 July 2019