Bringing Out the Big Gun
Our big gun has arrived. Produced by Oxford Rail, this 30-wheeled monster in OO-gauge is really enormous when compared with almost everything that runs on our Chinley model railway (except perhaps our Garratt 2-6-0+0-6-2T engine).
This long vehicle with its four bogies will be a centrepiece at Famous Trains model railway when we run war-time trains during November this year.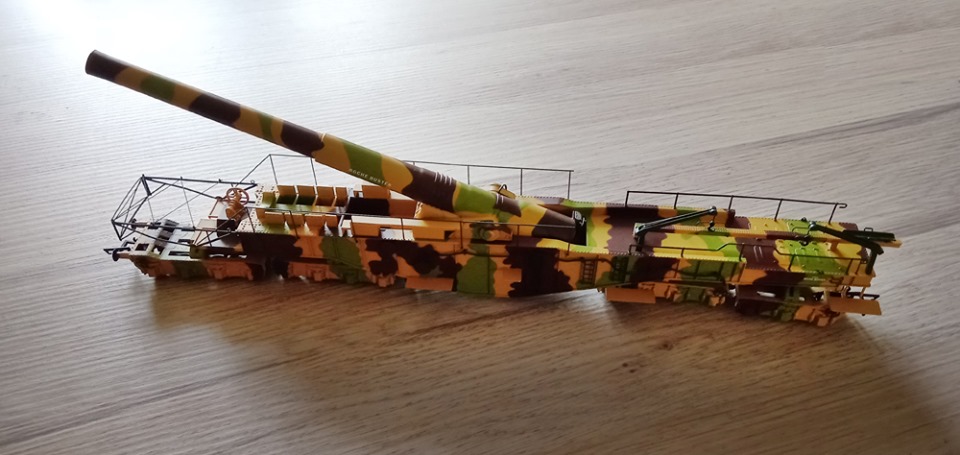 Colin Boocock, President
8 August 2019