Tony Storer Passes Away.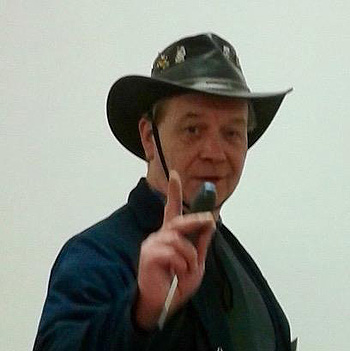 We regret to announce the sudden death of one of our key members, Tony Storer. Ever the one with a quick reply to any situation, he will be sadly missed.
Tony worked for many years at the railway works in Derby and had an abiding love of trains both large and small. He organized the small model railway exhibition, Allestree Trains Day, at St. Nicholas' church and was, for a time, Hall Manager at the Famous Train building.
He was a key holder and was often the first one there well before anyone else. It was Tony's idea to get the round picnic table made by a joiner in the craft village and this is rolled out on sunny days for the public to use.
Owing to declining health, we saw less of Tony in the months up to his death but Brian kept in touch with him and his parents.
One Monday in January, Famous Trains was closed and several members attended his funeral in Somercotes. Our condolences to his family, rest assured he will not be forgotten.
Colin Boocock, President
08 April 2017