Two New Railways at Famous Trains
If you visit Famous Trains at Markeaton Park in Derby there is a good reason to look upwards. Along one wall of our main hall are two tracks of a gauge 3 model raiwlay, the largest scale we have ever worked with.
The trains on the two tracks are a LNER 0-6-2T of Class N5, formerly of the Great Central Railway, with three period four-wheeled coaches; and a small Sentinel 0-4-0 with a short goods train.
These are all exquisite models, and were made by our late member David Lowe. They have been presented to Famous Trains by his widow Anne, who was thrilled on a subsequent visit to see these trains shuttling along their independent tracks.
Open the video to watch these trains working.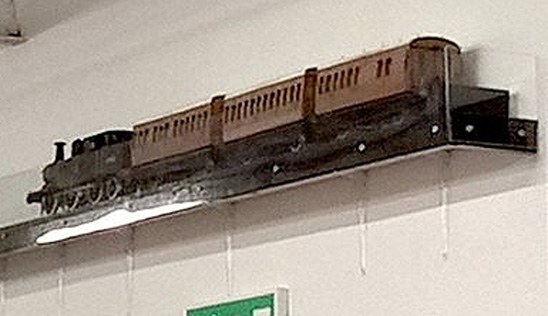 Colin Boocock, President
25 February 2019