Our 30,000th Visitor
Having mislaid some of her family in Markeaton Park on a very sunny Monday afternoon while visiting Derby from Surrey, Amy Jensen brought her two boys to see the Famous Trains model railway. She was amazed to be presented with a certificate declaring that she was the 30,000th visitor to Famous Trains!
Famous Trains has been open to the public in Markeaton Park at weekends and Mondays for just over four years. The charity's chairman, Adrian Maynard, presented the certificate, together with a Famous Trains mug and a £30 gift voucher which Amy spent straight away in the Famous Trains shop.
Amy and her two boys were hoping to take a ride on the light railway in the Park, not realising it had closed over two years ago. They were really happy to see the 16 or so model trains running on the biggest OO-scale model railway in the East Midlands at Famous Trains, as well as working other displays with push-buttons.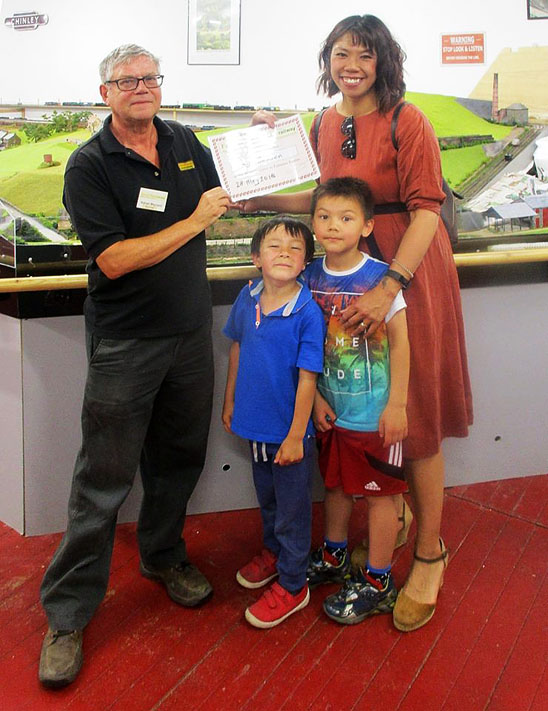 Colin Boocock, President
29 May 2018